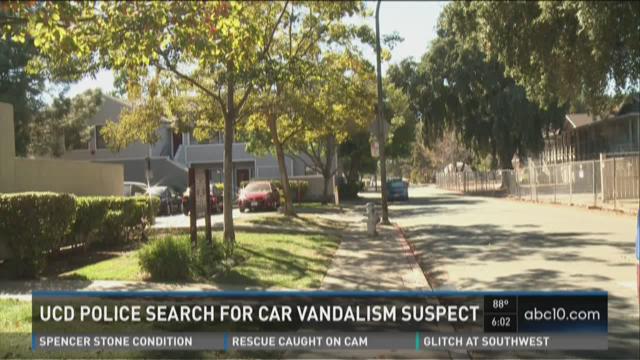 Campus police with the University of California, Davis are searching for the person who vandalized a group of cars early Saturday morning.
The incident happened at around 3 a.m. when an unidentified suspect vandalized 11 vehicles parked in the north parking lot of The College at LaRue apartment complex, the UC Davis Police Department said. 
The department said eight tires were slashed and offensive and religious slurs were scratched into five cars. The suspect was seen running from the scene, south through the apartment complex.